We produce security hologramlLabels for cloth/ textile/ leather tag/plastic. Our high quality stitchable Holograms labels for cloth/ textiles/ leather will be applied onto cloth/textile/leather by hot stamping procee or ironed by normal iron. Our stickers are highly recommended for their incomparable quality. These special self adhesive labels are embossed on special film laminates as per client specified art work. We also present highly innovative sloth labels & tags. Our best quality clothing stickers are supplied on huge scale and we are widely known as one most active stitchable holograms & clothing labels suppliers. It's woven labels with hot stamping or iron.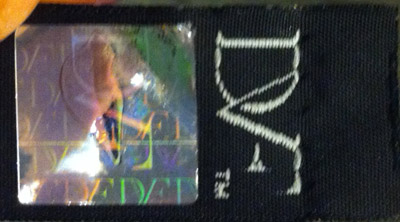 This photo is from website. It's not produced by us. Our stock design hologram sticker photoes for textile and leather will come soon.
Holographic Lanel for textile, leather, fabric tag, clothes tag.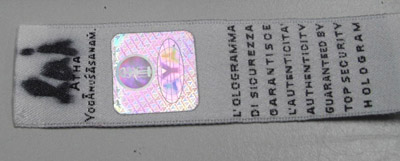 Hot stamping hologram sticker for textile, leather, fabric tag, clothes tag. It can be hologram sticker iron onto textile,leather,plastic, woven material.
Specifications silver holgoram, golden hologram, transparent hologram sticker, 3d hologram label, hologram sticker with hot melt glue which can stick onto textile and leather very strong.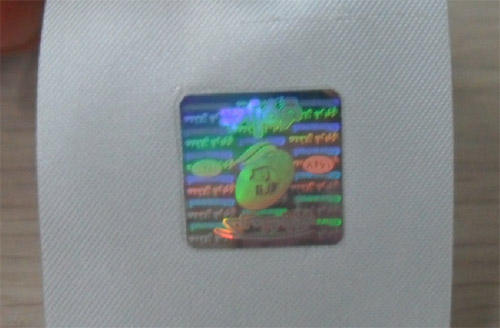 These are hot stamping hologram label by hot stamping machine or Iron
1.The hologram image is stamped onto cloth/leather/fabric by iron strongly,
2.High quality,competitive price,fast delivery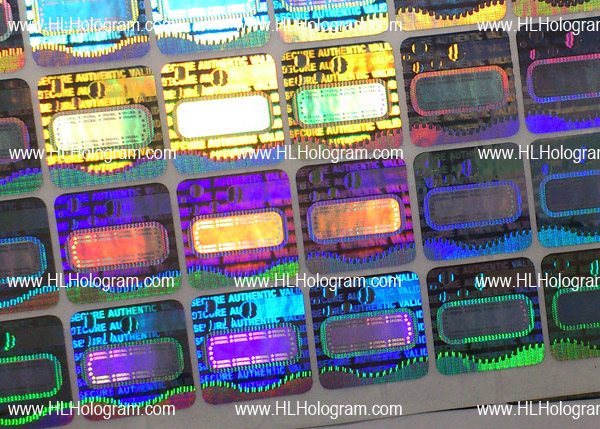 This is our stock clothes hologram with hot melt glue. This hologam can be applied onto fabric, leather, cloth tap by iron
Hot stamping Label(hot stamping foil label,hot stamping foil)
Hologram and comprehensive anti-counterfeiting products: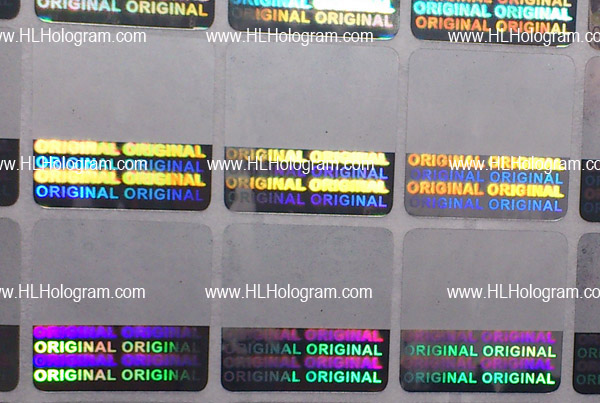 Holgoram sticker with glue which is suitable for leather tag, cloth tag.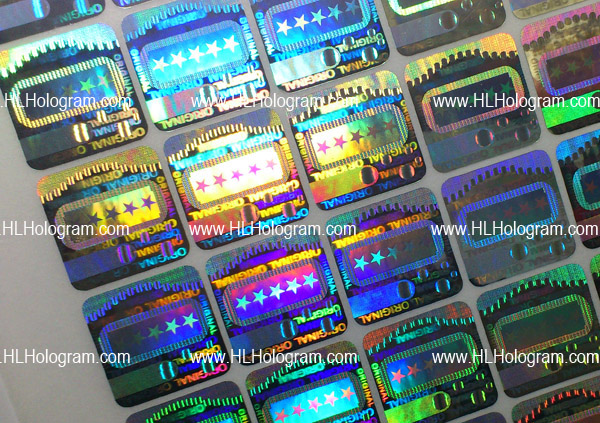 Holgoram label with glue which is suitable for leather tag, cloth tag.

1. Security ID card, certificate,ticket, coupon.
2. Micro-text.
3. Packaging sealing strip.
4. Dot matrix hologram label.
5. Multi-channel hologram label.
6. Demetalized micro-text security line.
7. Self-adhesive sticker.
8. Hologram masters and labels (2D/3D).
9. Hot stamping foil.
10. VOID tamper evident sticker.
11. Color-changing.
12. Bar code with serial number.
13. Floating hand-feeling line.
14. Anti-duplicating and scanning.
15.Tamper evident hologram label.
16. Light-revealable hiding image.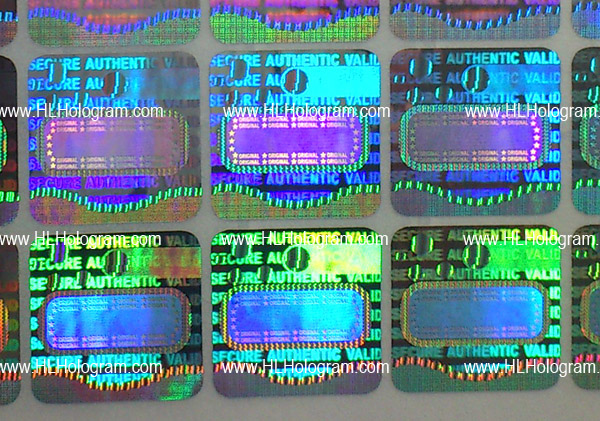 Textile hologram sticker, Leather holographic label, fabric hologram sticker will be will appled onto textile, leather, fabric tag by iron or hot stamping equipment. This kind of hologram sticker is washable. This is dot-matrix hologram sticker with kinematic movement effect. There're AUTHENTIC and ORIGINAL in 2D/3D. The pearl dot and kinematic movement effect is dot-matrix hologram effect.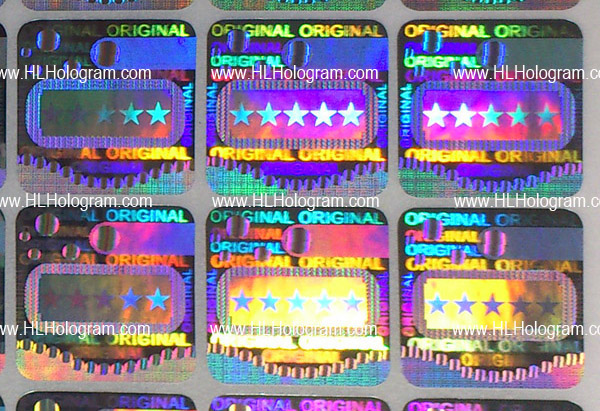 Holographic label for textile, leather, PVC, PET, fabric. The sticker can not removed be the sticker is fixed onto textile, leather, PVC, PET, fabric by hot melt glue which is very strong. The ORIGINAL and STAR is 2D/3D effect. The background pearl dots and animation effect is dot-matrix efect.
Color printing:
1. Oversize color box
2. Corrugated paper carton
3. Hang-tag
4. Carbon paper bill book
5. Gift and craft packet
6. Pictorial and folded leaflet
7. Graphic design
8. Hand bag printing
9. Self-adhesive labels and stickers
10. Calendar
11. Note book
12. Stationery
13.Business card holder
14. Brochure
15. Exhibit box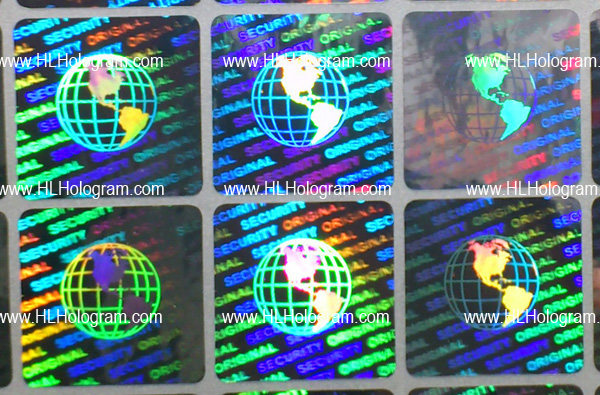 2D/3D fabric holographic sticker for leather, clothes. The s